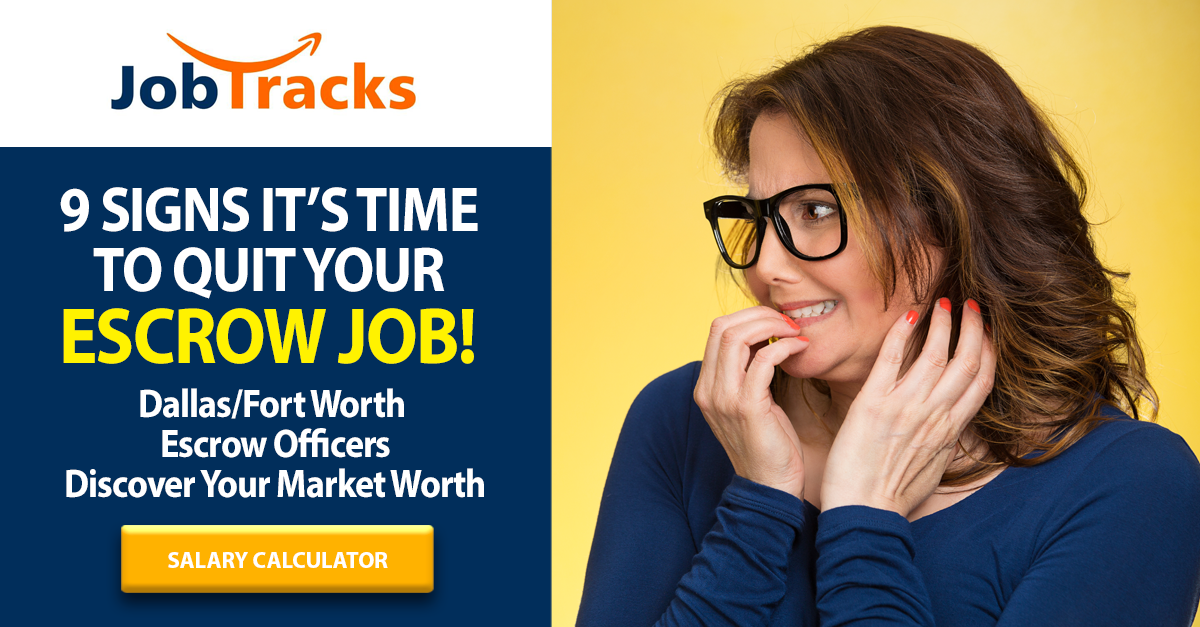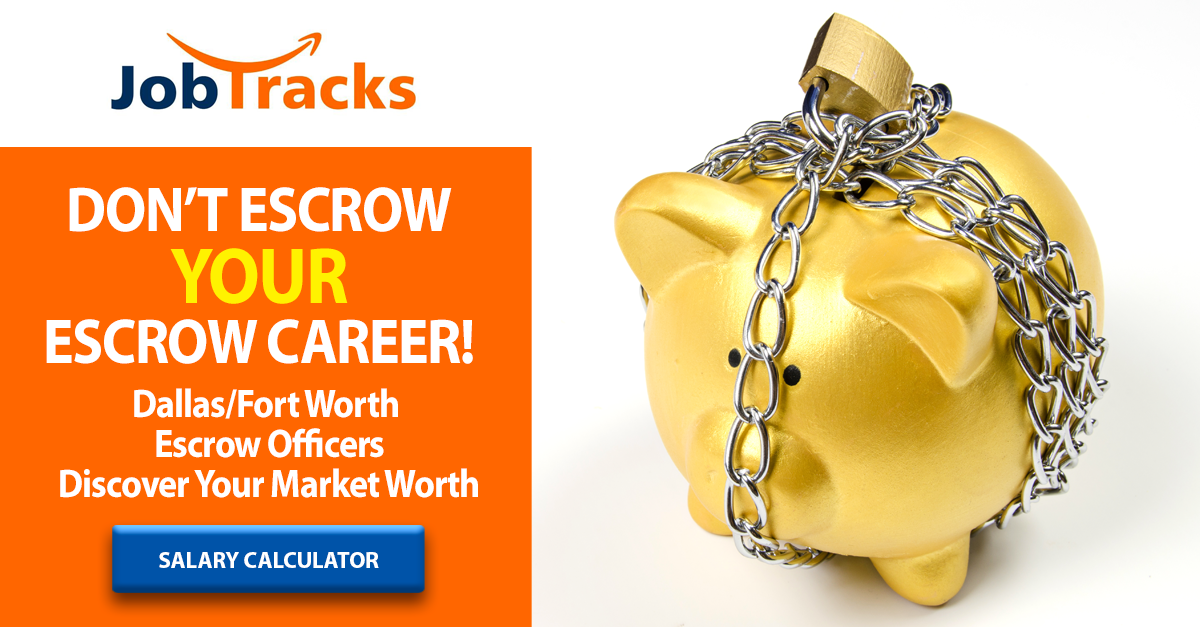 DON'T ESCROW YOUR ESCROW CAREER
There has never been a better time to change jobs! Discover your market worth in the Dallas/Fort Worth Greater Metropolitan Area. Have you been putting your career in ...
READ MORE
About this blog
BlogTracks brings the latest news on Title Insurance, Escrow and Real Estate.